CASE STUDY
150,000 Liner Feet of Pipelines Lined with Archco 453HTP / 466
Industrial Coatings & Linings
>
AERA California Pipeline – Pipe Lining Protection
Project Data
| | |
| --- | --- |
| Location | California |
| Completion | 2018 |
| Project Type | Pipe Lining for Steel Pipelines |
| Products Used | Archco™ 453HTP / Archco™ 466P |
| Contractor or Applied By | Mobile Pipe Lining and Coating, Inc |
Project Details
AREA has a 1500,000 linear feet of 12 inch pipeline in California that will be used to transport salt water mixed with sand and H2S crude. They need a pipe lining that could hold up against these corrosive agents at a line temperature from 200˚F to 220˚F (93˚C to 104˚C). AREA decided to use Denso's Archco™ 453HTP and Archco 466P as they were pleased with lining capabilities from previous testing results. Mobile Pipe Lining and Consulting was hired to apply the internal pipe lining via spray method. They liked the ease of application, consistent uniform smooth finish and virtually pinhole free lining, which equates to low touch up which enable to them to complete the lining process quickly.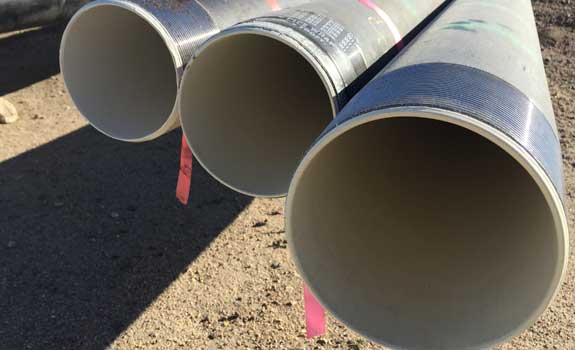 150,000 liner feet of pipe applied with Denso Archco™ 453HTP and 466P.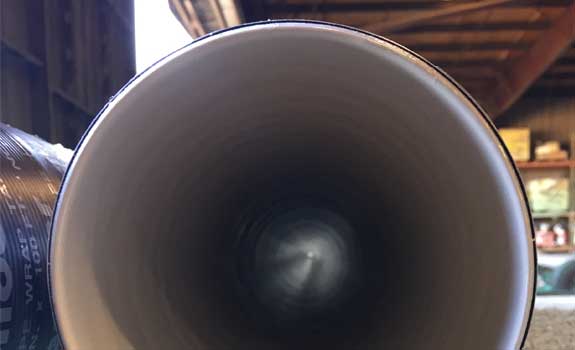 Archco™ 453HTP and Archco 466P provide excellent resistance to H2S gases, seawater and crude.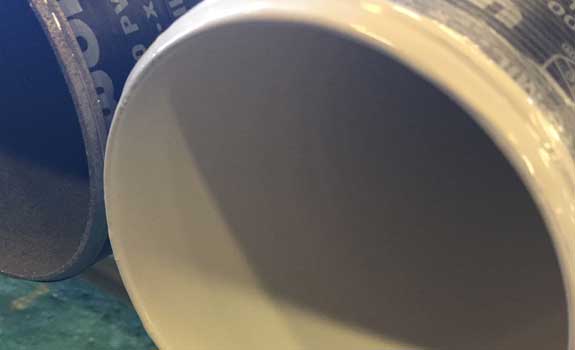 Finished Archco™ 453HTP & 466 pipe lining applied.