Densyl™ Tape
Densyl Tape is a multi-purpose, surface tolerant, corrosion protective petrolatum tape (also known as wax tape) that provides long-term corrosion protection of steel pipes, flanges, valves, fittings, and other related surfaces ranging from the arctic to tropical temperatures.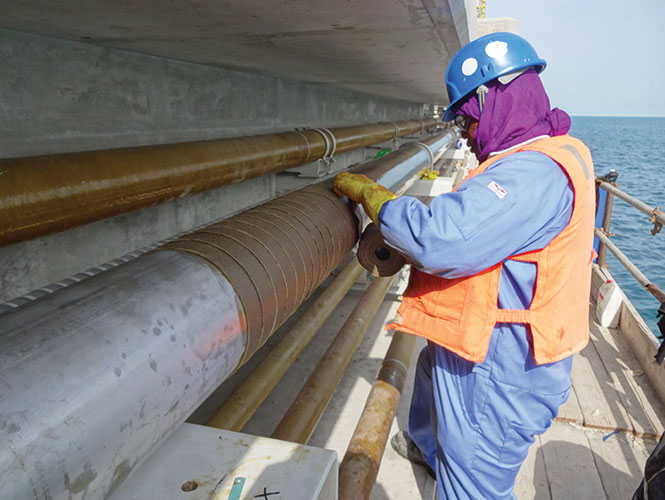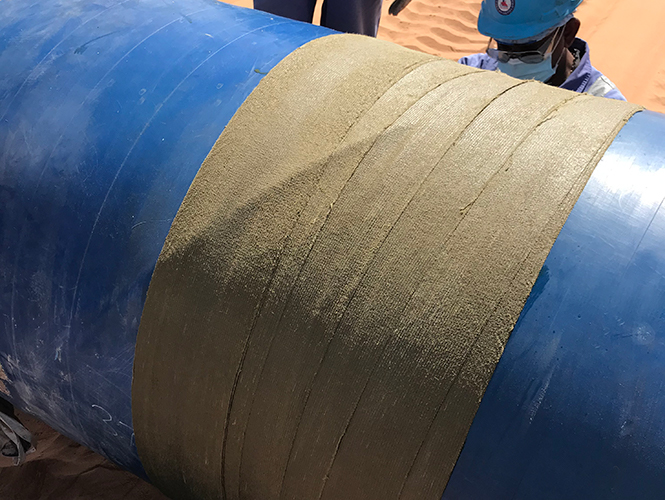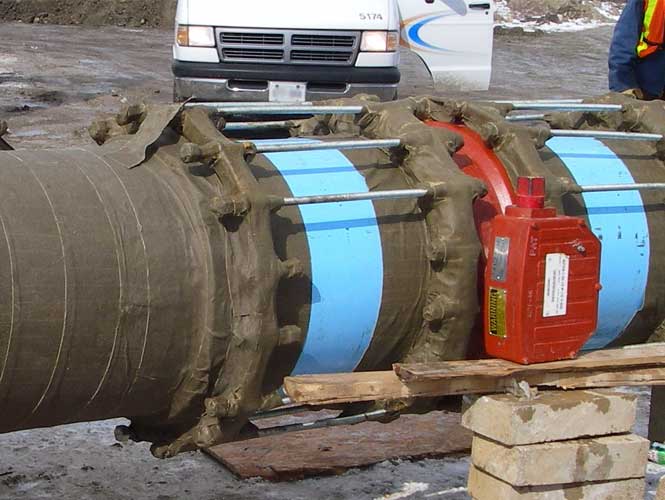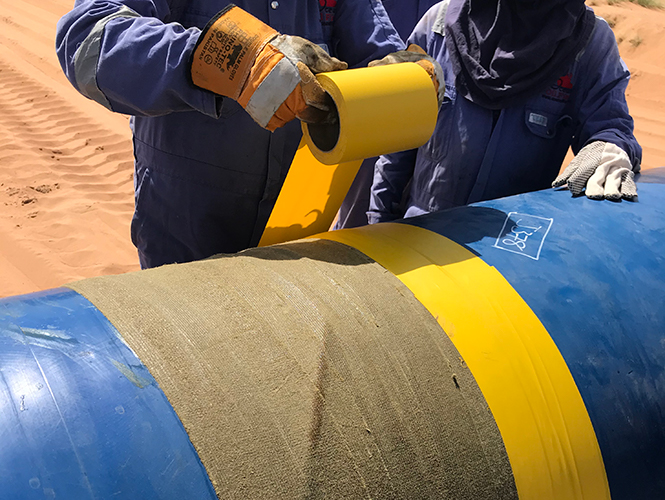 Densyl™ Tape is a petrolatum based wax tape that has been specially modified to perform in tropical climates. It is used to protect pipelines and fittings that are subject to a higher temperature range than those protected by Denso™ Tape.
The Petrolatum Tape System comprising; Denso Paste; Densyl Tape, and Denso Utility Tape meets the NACE RP0375-2006 and AWWA C217 Standard. It is also CSA Z245.30 compliant.
A Fire Retardant grade – Densyl KF Tape is also available.
< Back To Petrolatum Tape Products Page
Request Safety Data Sheets (SDS)
Meets NACE RP0375-2006
Applied to marginally prepared surfaces (SSPC SP 2-3)
Conforms to irregular shapes and profiles
UV resistant
Can be applied to cold, wet surfaces
Not effected by water, acid, salts or soil organics
Encapsulation of lead paint
Contains no solvents
Easy application from arctic to tropical temperatures
Ready for immediate service after application
Meets AWWA C217 Standard
Over an 90 year history of proven applications
Can be applied above and below ground
CSA Z245.30 compliant
Product FAQ
Is Densyl Tape a wax tape?

Yes. Densyl Tape is comprised of a petrolatum compound which is a type of wax.
Is this product suitable for underground use and what standards does it meet?

Densyl Tape can be used underground, as well as above ground, for corrosion prevention on a wide variety of applications. It also meets NACE RP0375-2006 standard, AWWA C217 standard and is CSA Z245.30 compliant.
Can't find what you are looking for?
If you can't find the information you require, need help understanding anything you may have read, or have a general query regarding our products and services, contact us today and one of our representatives will be in touch to help you with your query.