Protal 7200™
A high build, fast cure pipeline liquid epoxy coating used to coat girth welds, tie-ins, HDD, fittings and fabrication.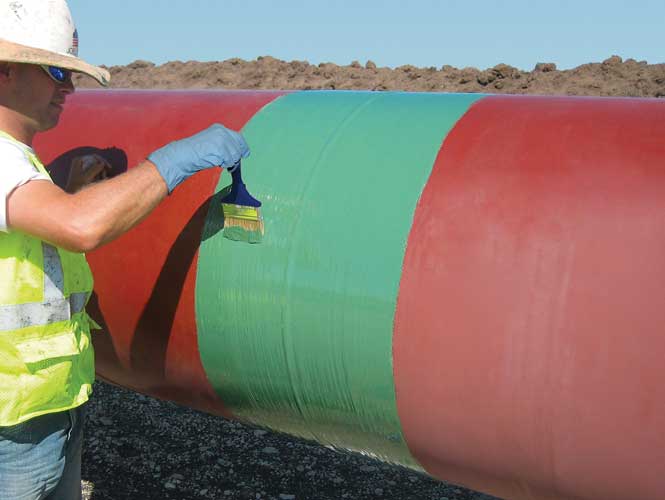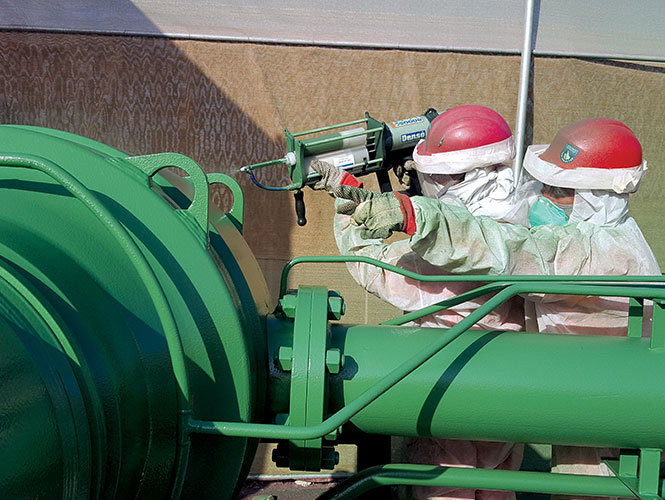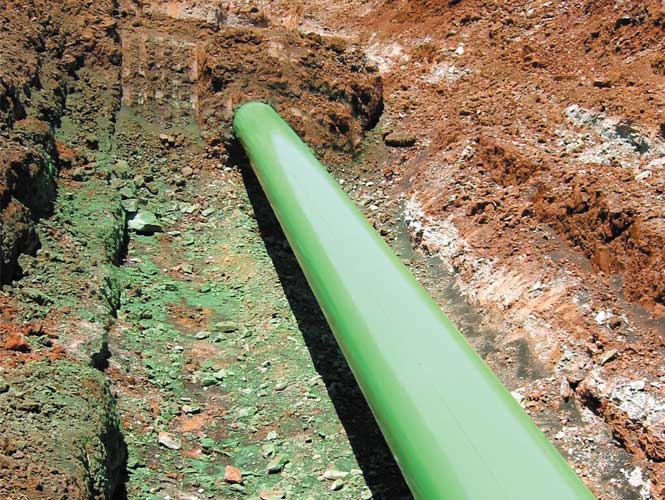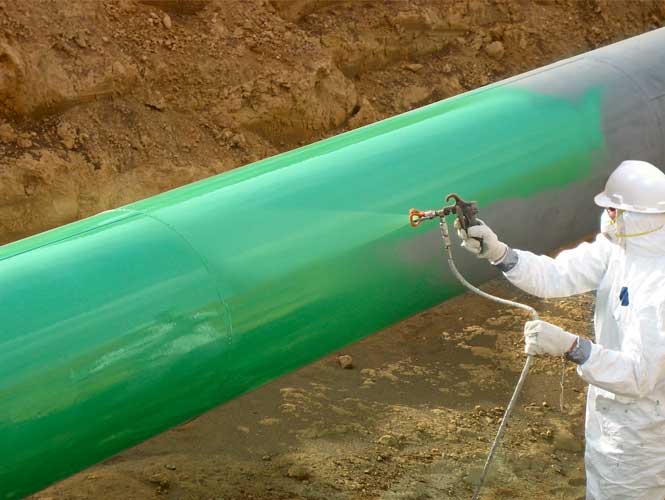 Protal 7200 is a VOC free, 100% solids, two-part epoxy coating specially formulated to compliment FBE coated pipe. It is a high build liquid coating that is brush or spray applied in one coat in the field or shop. It cures very fast to allow quick handling and backfill times.
Repair and Spray Cartridges are available.
< Back To Protal Coatings Products Page
Request Safety Data Sheets (SDS)
Fast touch dry and set times
High temperature resistance up to 203°F (95°C)
High build (up to 70 mils / 1778 microns in one coat)
Excellent adhesion (compliments FBE coated pipe)
High abrasion resistance for drilling applications
Can be used as an abrasion resistant coating (ARO)
Safe and environmentally friendly
Does not shield cathodic protection
Can be applied with brush, roller or spray
Available in a variety of packaging options
Meets AWWA C-210-92 Standard
Outstanding self-leveling characteristics
CSA Z245.30 compliant
Product FAQ
Can a topcoat be applied over the Protal 7200 where the substrate is aboveground and exposed to UV rays and environmental weather?

Typically any operator-approved topcoat such as urethanes, polyurethanes, and acrylics, can be applied over Protal 7200. Archco 65 is the Topcoat of choice over Protal 7200 and other coatings to provide long-term UV protection and prevent chaulking. Learn more about Archco 65 here https://www.densona.com/products/archco-65/
Can't find what you are looking for?
If you can't find the information you require, need help understanding anything you may have read, or have a general query regarding our products and services, contact us today and one of our representatives will be in touch to help you with your query.