Denso Rock Shield
A protective pipeline mesh to protect a pipeline's coating from damaging rock backfills, protrusions and abrasions.
Standard Duty (SD) – 0.14 inch thick
Heavy Duty (HD) – 0.44 inch thick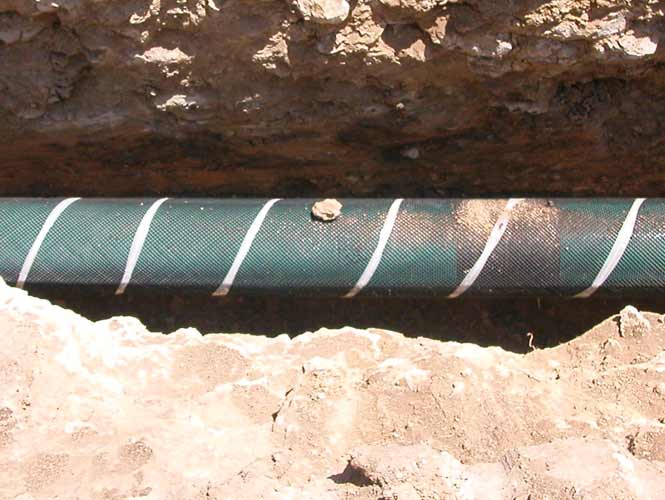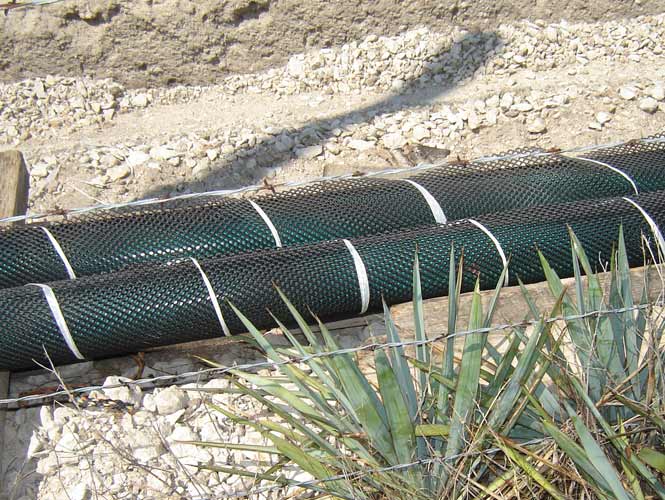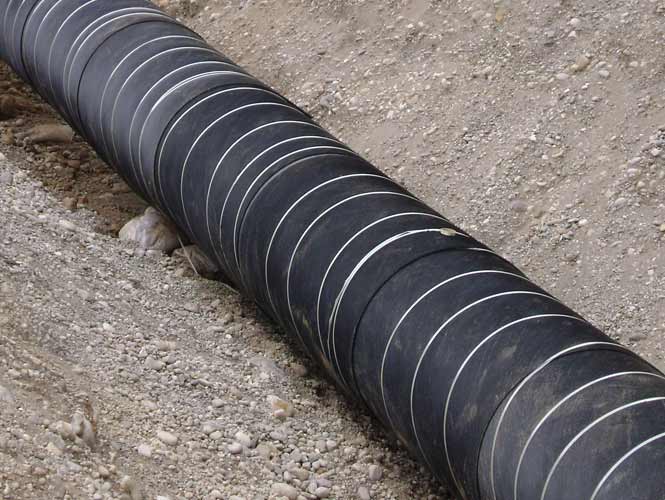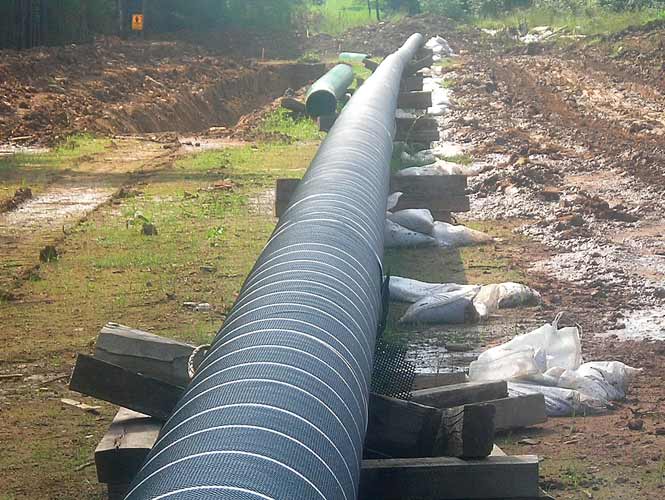 Denso Rock Shield is a flexible padding designed for the protection of the corrosion coating on pipelines when rocky backfill is encountered. The product is manufactured from high density polyethylene (HDPE) incorporating a special expansion process to provide compressive strength and flexibility. It is extruded into a diamond mesh pattern.
< Back To Protective Outerwrap Products Page
Request Safety Data Sheets (SDS)
Absorbs impact of uneven backfill
Protects pipe coating from protruding rocks in trench
Minimizes abrasion of coating from pipe movement underground
Protects pipe during future excavations
Unaffected by temperature extremes and wet weather
Maintains cathodic protection without inhibiting cathodic flow
Cushions against concrete weights
Cuts with a utility knife
Easy to install