CASE STUDY
Denso Petrolatum Tape Protects Exposed Steel from Salty Corrosive Environment
Exposed Surface Coatings
>
Cargill Salt Head Frame – Exposed Steelwork Corrosion Protection
Project Data
| | |
| --- | --- |
| Location | Avery Island, LA |
| Completion | 2009 |
| Project Type | Salt Head Frame Protection |
| Products Used | Denso ColorTape / Denso Hi-Tack Tape / Denso Hi-Tack Primer |
| Contractor or Applied By | N/A |
Project Details
Cargill's Salt's facility in Avery Island, Louisiana has been in operation since 1954 and is one of the largest salt producing facilities in the United States. The salt mined from deposits approximately a half-mile underground. The salt is transported above ground through shafts, which are supported and operated by steel head frame. After many years of operation in a salty, corrosive environment the steel frame was experiencing severe corrosion problems. Over the years, liquid coatings were used to protect the frame with little success from corrosion. The steel was contaminated and impregnated with salts making it very difficult for any coating to survive. Cargill needed a coating that was surface tolerant, easy to apply and would not be affected by the salty harsh environment. The Denso's Petrolatum Tape products demonstrated all these corrosion protection advantages and were selected by the Cargill engineers to protect over 10,000 square feet of the steel head frame.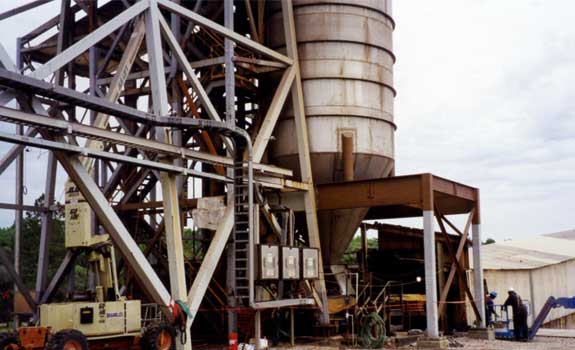 The Cargill Salt Head Frame which has been in operation since 1954.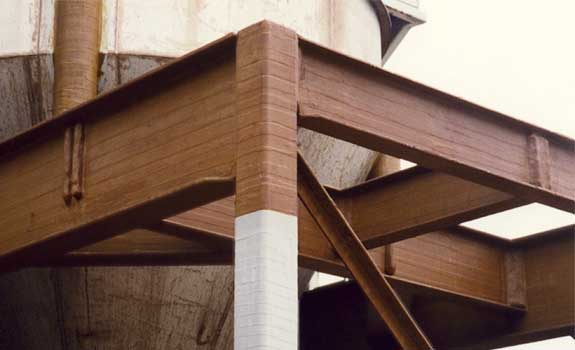 Denso Hi-Tack Tape and Denso Color Tape used to protect the steel head frame from corrosive salts.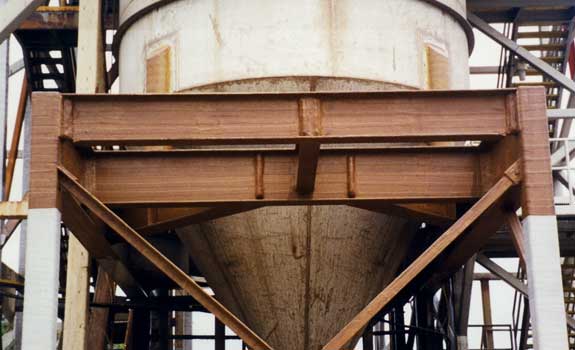 Denso Petrolatum Tape products fully protecting over 10,000 sq. ft. of steel head frame.