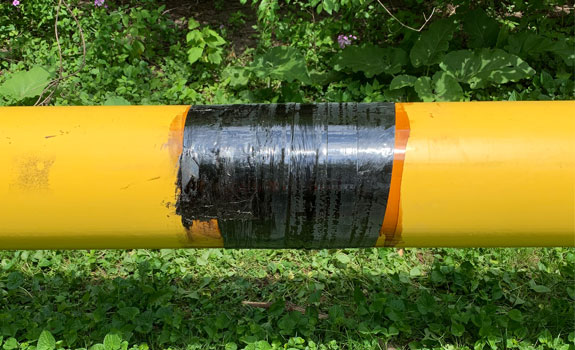 Typical weld joint on a 300 mm (12") yellow jacket steel gas main covered with bituminous tape for corrosion protection.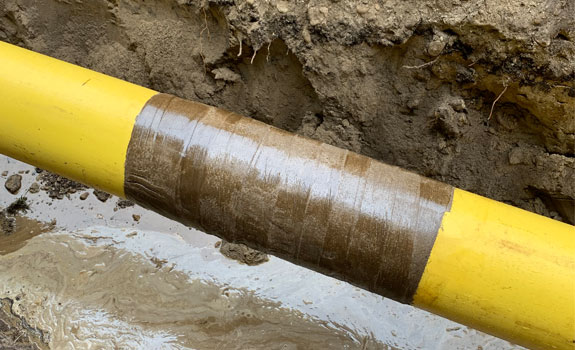 Bore-Wrap finished look with the seams fully fused together. The Contractor removed the Poly-Wrap as the pipe was being pulled.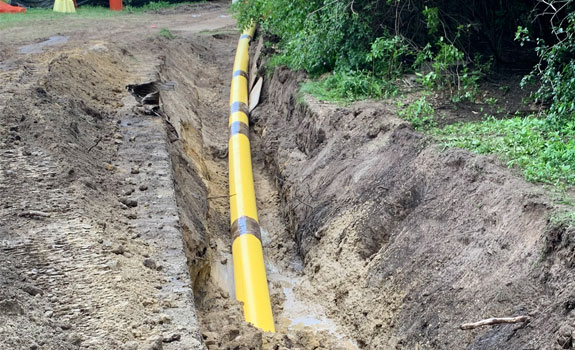 Image of the 300 mm (12") yellow jacket steel gas main in the process of being pulled.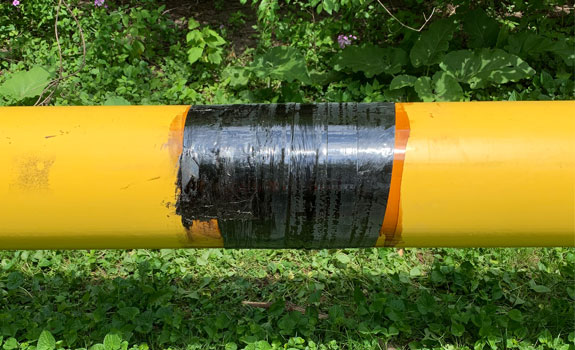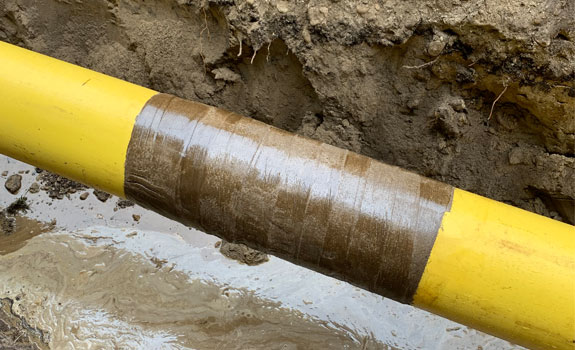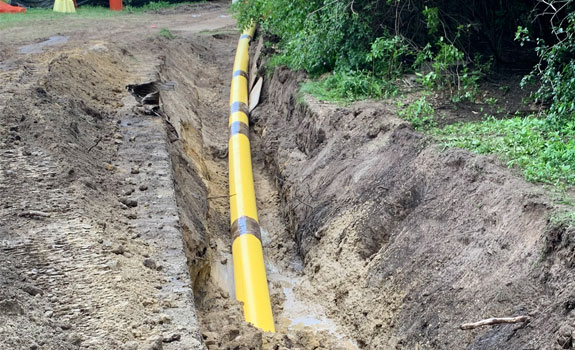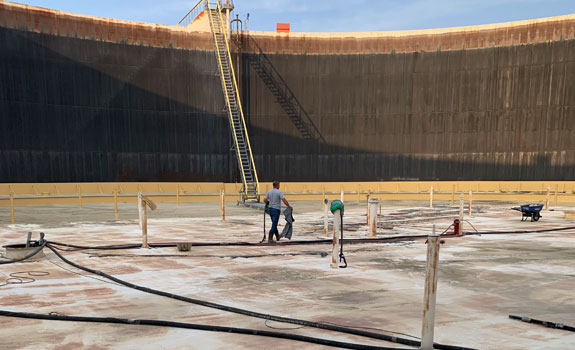 Sweep blasting over existing coating.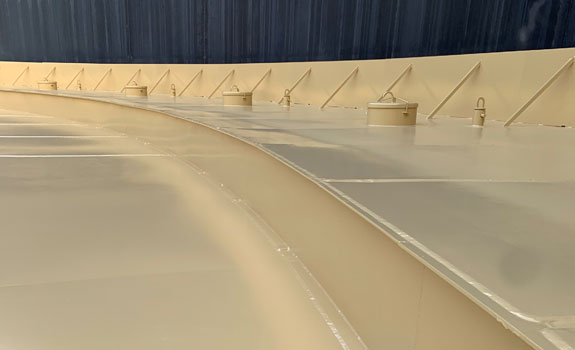 Low VOC Archco 300 Primer applied to steel tank roof prior to the application of Archco 381.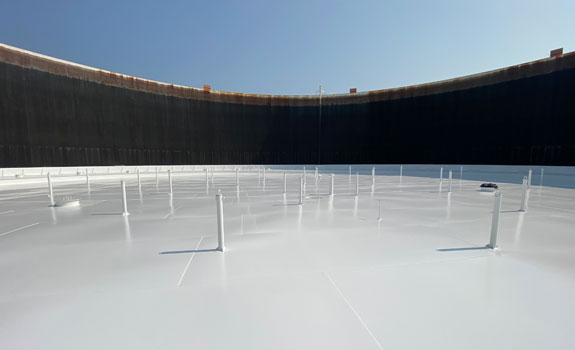 Archco 381 offers great UV reflection to lower the temperature of the roof to keep the underside cooler.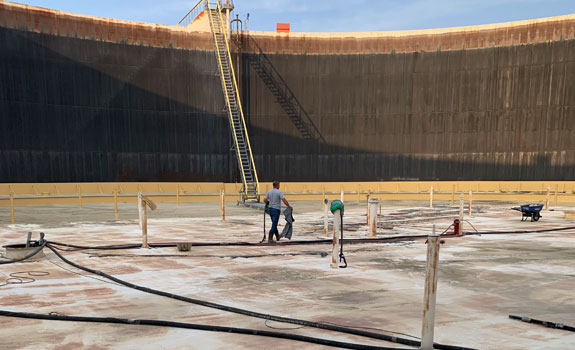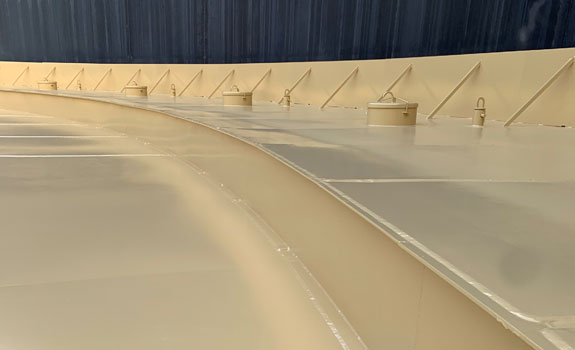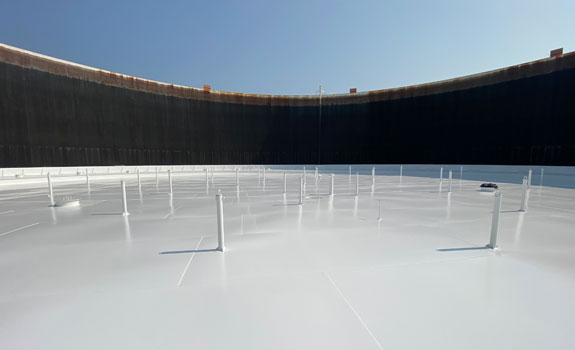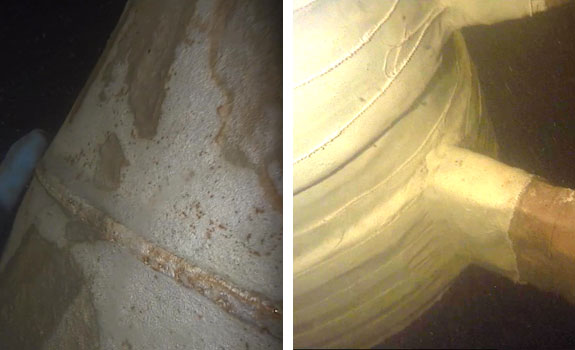 Cleaned steel pile below the waterline. Note the visible spiral weld. Installation of the LT tape and Glass Outerwrap at the structural cross-connection area.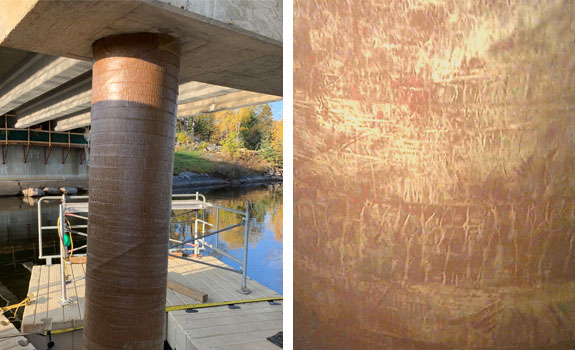 Installation of the Marine Piling Tape above and below water. Note the visibility of the spiral weld indicating a nice tight application of the tape.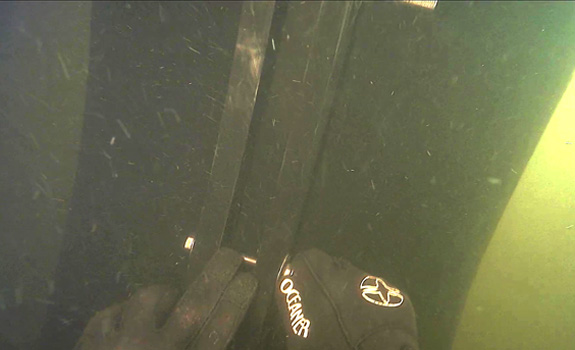 Installation of the HDPE outerjacket below water.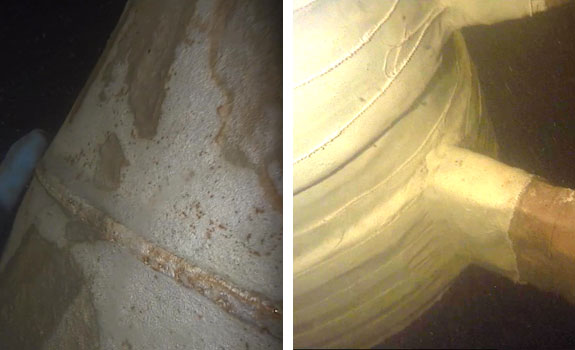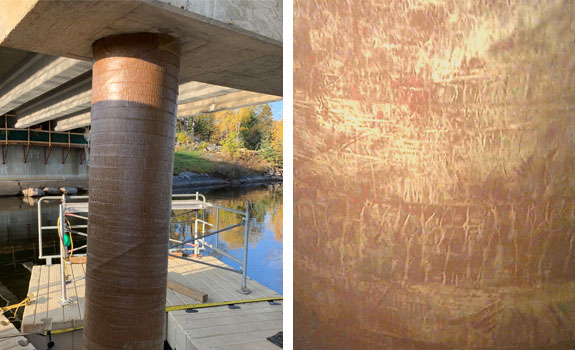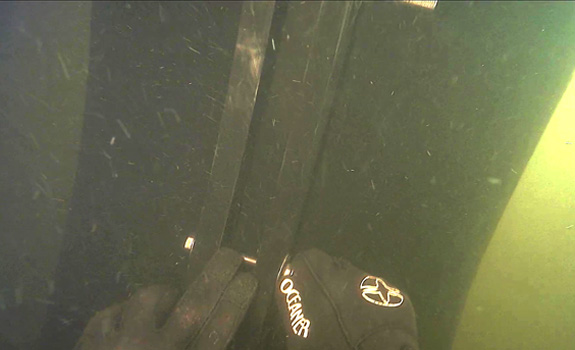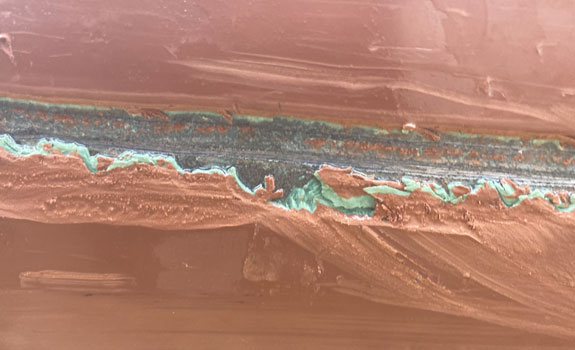 Mainline coating damaged on first pull through without using any Denso Bore-Wrap® on pipeline.
1,200 feet of pipe encapsulated in Denso Bore-Wrap® to protect the mainline coating prior to HDD installation.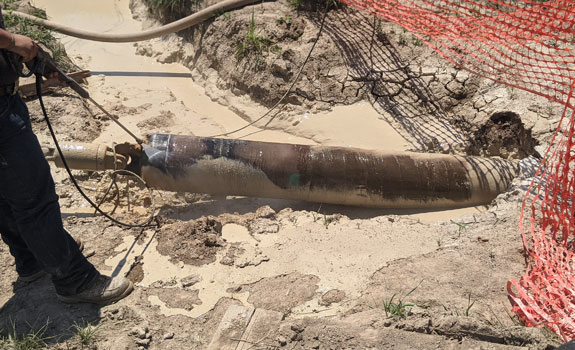 Pipeline with Denso Bore-Wrap® exiting drilled hole and being cleaned for inspection.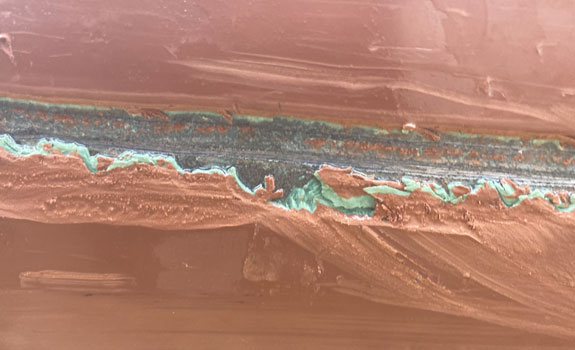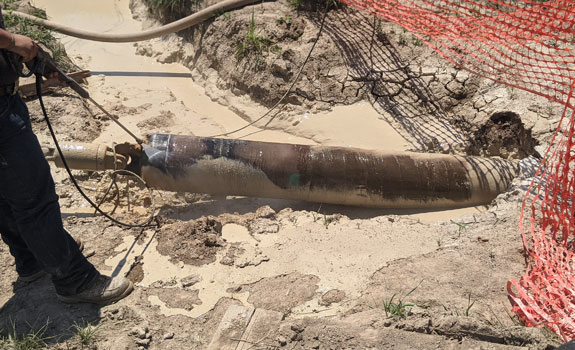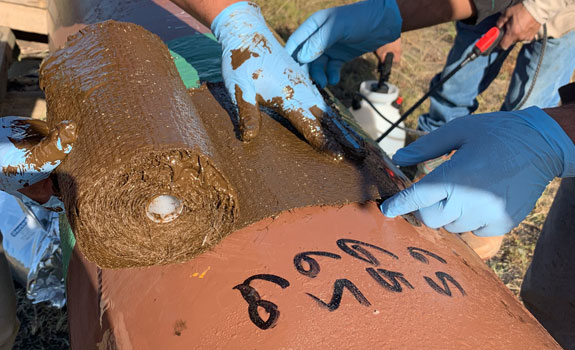 Denso Bore-Wrap® being applied over Denso Protal 7200™.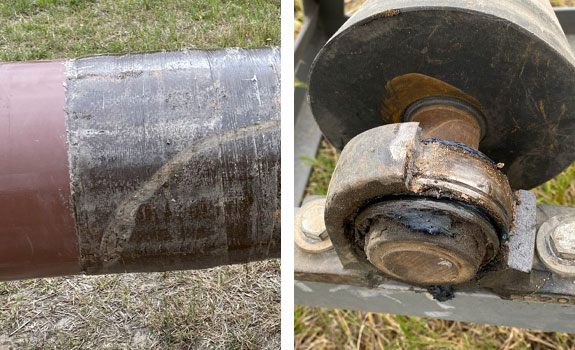 Denso Bore-Wrap® protecting the underlying coating after bearing failure.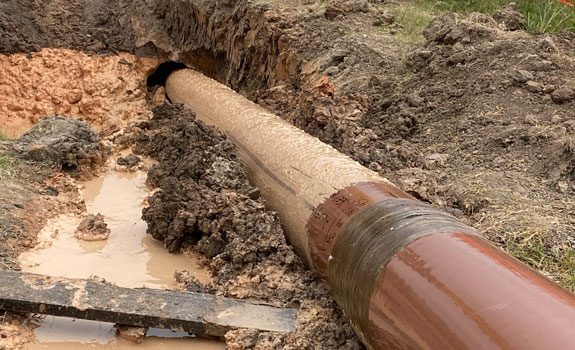 The first weld joint after exiting the bore hole.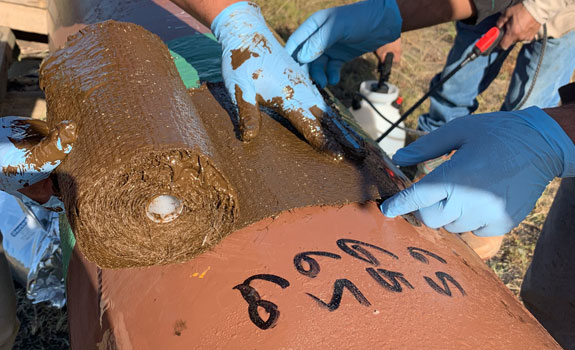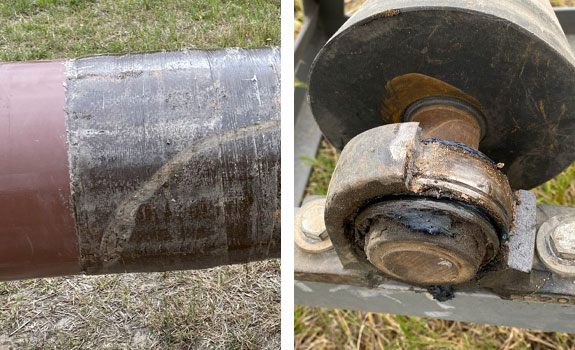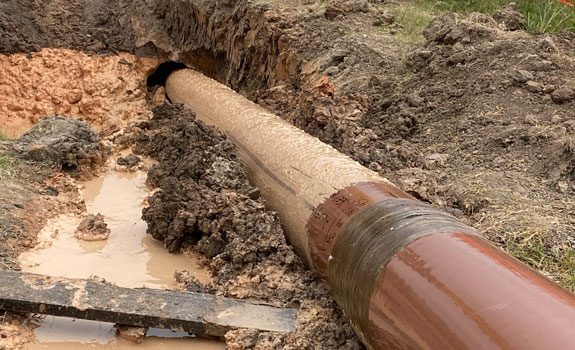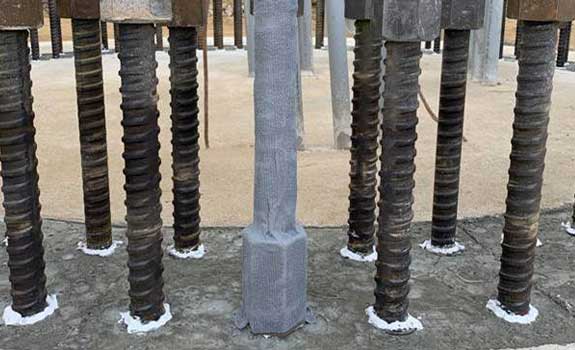 Trial application of the Denso ColorTape which showed how easily the tape conforms over irregular shapes.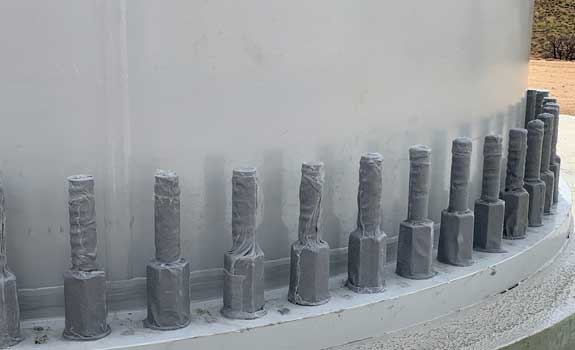 Over 900 windmill anchor bolts were protected from environmental corrosion with Denso ColorTape.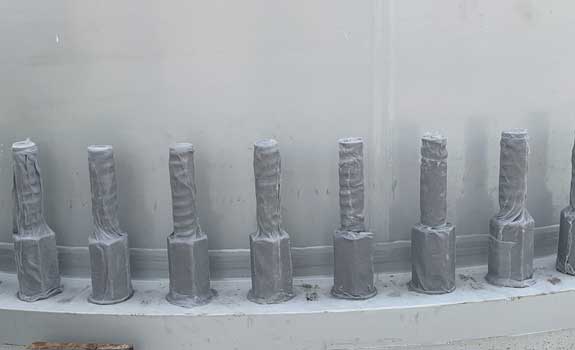 Recently installed Denso ColorTape on 76 exterior anchor bolts for tower.