Denso Canada is Growing in Western Canada
Denso North America Inc. has just opened their second location in Canada, which is a 12,000 square foot facility in Edmonton, Alberta to better serve our clients in the Western Provinces.
It is conveniently located at 9307-28 Avenue, Edmonton, Alberta, T6N 1N1.  The contact phone number is 780-851-6995 for those customers serviced in that area.
The facility consists of both office and warehouse space with a broad range of inventory of petrolatum tapes, SeaShield marine systems, sealing mastics, road products, liquid coatings and the new Viscotaq self-healing coating.  It also has a state-of-art training facility for certification on our products for those professionals who provide corrosion prevention services.
Feel free to contact us either in our Toronto office or our brand-new facility in Edmonton.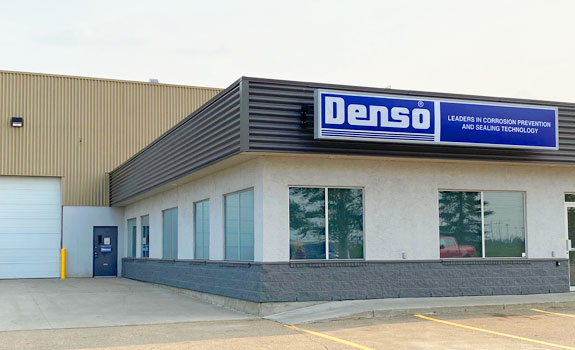 12,000 square foot facility in Edmonton, Alberta.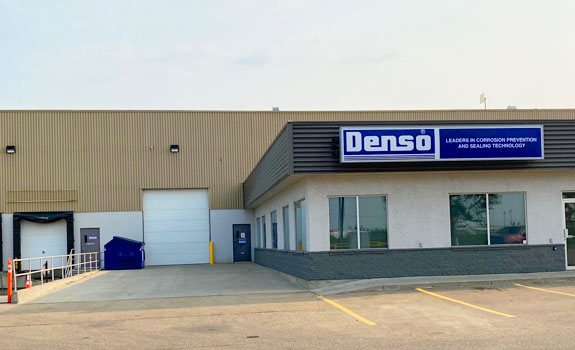 Located at 9307-28 Avenue, Edmonton, Alberta, T6N 1N1 for your corrosion prevention needs.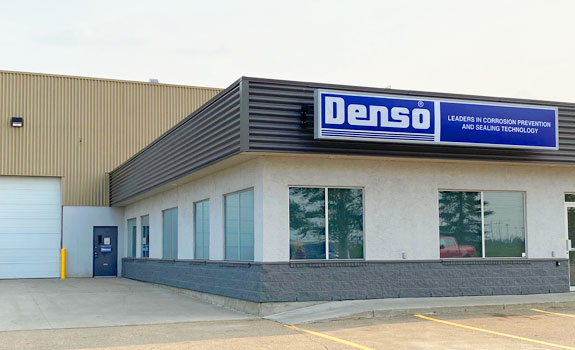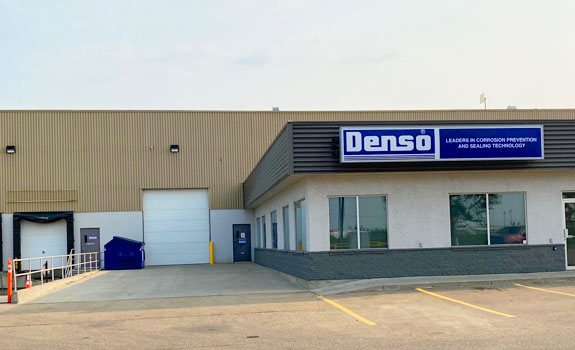 Winn & Coales International Aquires the Global Viscotaq™ Business, Including Amcorr Products and Services, Inc.
Winn & Coales International Ltd ('Winn & Coales'), leading manufacturer of corrosion prevention and sealing products announce today, the acquisition of the global Viscotaq™ business, including Amcorr Products and Services Inc ('Amcorr'), manufacturer of visco-elastic protective coatings.
Amcorr Products & Services Inc, based in San Antonio, USA are the formulators and manufacturers of visco-elastic protective coating technology, Viscotaq™. The patented Viscotaq™ product range is used for corrosion prevention and sealing applications on vital infrastructure across a broad range of sectors. The unique, self-healing technology of Viscotaq™ offers asset owners outstanding, long-term protection against corrosion.
Amcorr was originally established in June 2000 in San Antonio, USA and thereafter rapidly became the North American market leader of visco-elastic coatings and sealants in the corrosion industry.
Edwin Welles, President of Amcorr and co-inventor of the Viscotaq™ technology commented, "We feel honored being part of the Winn & Coales family now. A similar business culture, with a privately-owned structure and a technology driven mentality was a natural fit for us. The acquisition will give Amcorr the opportunity to grow rapidly, both nationally and internationally and above all, guarantee dedicated service and supply to existing and future clients across the globe. I personally feel privileged to make the next step in my career at Winn & Coales, a leader in our industry with an outstanding reputation."
For more than 90 years, the Winn & Coales International Group of companies has been creating bespoke and off-the-shelf solutions that provide enduring protection against corrosion and chemical attack to buried and exposed pipes, valves, fittings, steelwork, marine structures, tanks and concrete bunded areas. The acquisition of Amcorr is aligned with the Company's focus on investing in and providing the highest quality corrosion prevention solutions for their customers.
Chairman of Winn & Coales International, Mr. Chris Winn commented, "The acquisition of Amcorr is particularly exciting for the Company, as the Viscotaq™ product line enhances and complements our existing range of coatings, which are already well established in the market. We are now able to offer all corrosion prevention technologies to our customers, and we look forward to building on our leading brands further with our new colleagues at Amcorr."
After 138 years of trading, Winn & Coales International Ltd remains a privately-owned business. Through their seven subsidiary companies in the UK, USA, Canada, South Africa, Australia & New Zealand, together with their global network of distributors, they are able to provide tailor made solutions to challenging corrosion problems all over the world.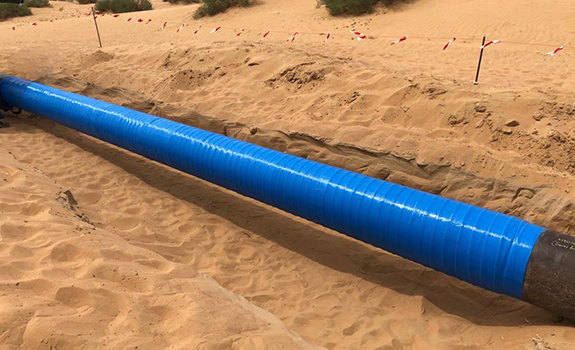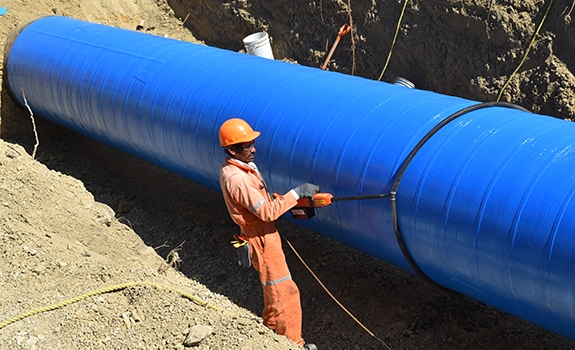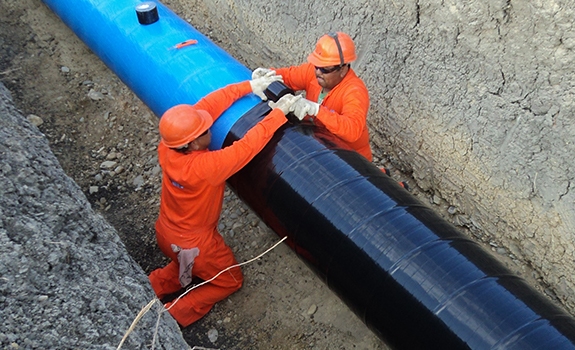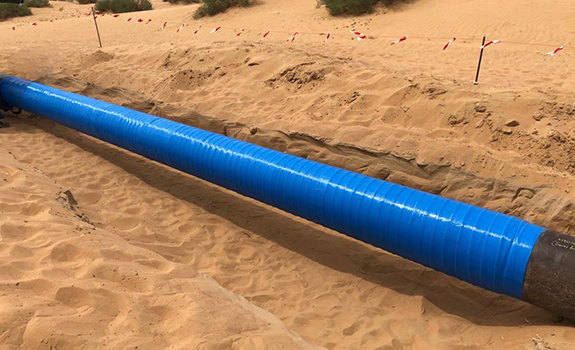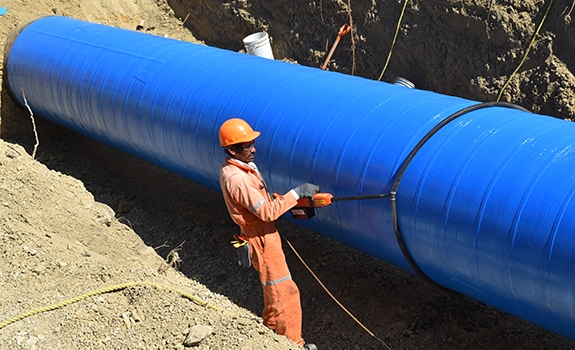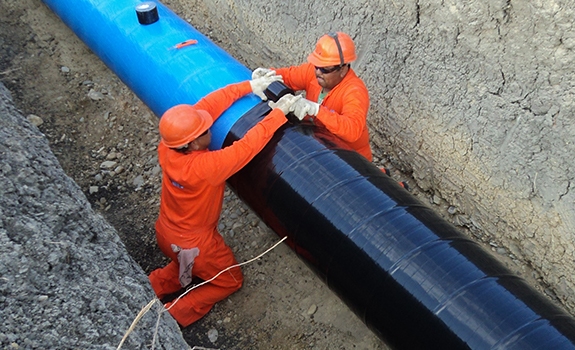 New Appointment at Winn & Coales (Denso) Ltd
On the 1st of November 2020, the Board of Directors of Winn & Coales (Denso) Ltd were delighted to announce that Mr James Winn, the great grandson of the founder of the company has been appointed to the Board.
James Winn has worked for the company for over 25 years and he brings a wealth of knowledge and experience to the management team.
Winn & Coales (Denso) Ltd has specialised in the manufacture and supply of corrosion prevention and sealing products for over 90 years. The well-known brand of Denso™ offers cost-effective and long-term solutions to corrosion on submerged or exposed steel or concrete, pipes, tanks and structures.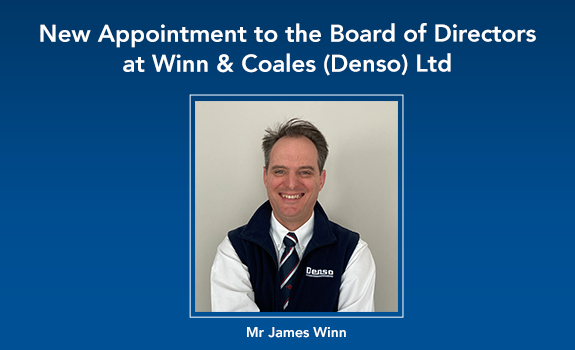 Mr James Winn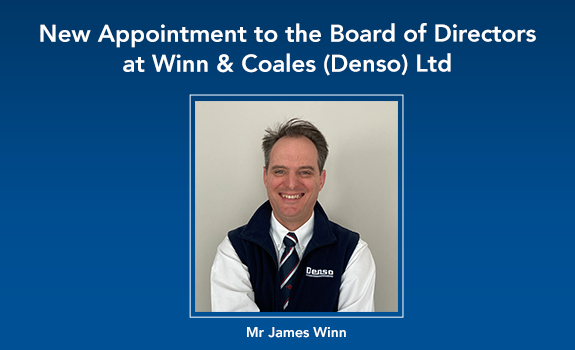 New Appointments at Winn & Coales International Ltd
It is with great pleasure, that the board of Directors of Winn & Coales International Limited announce that Mr Chris Winn, the great grandson of the founder Paul Winn will succeed his father, David Winn OBE, as the Chairman of the Group.
Chris Winn becomes the fourth Chairman of the Company since it was founded in 1883. He has extensive and broad experience within the Group and maintains the position of Managing Director of Winn & Coales (Denso) Ltd and Executive Director of Winn & Coales International Ltd.
In addition, Dr Keith Erskine, the grandson of the second of the two company founders, Mr Frank B. Coales, will assume the role of Deputy Chairman of the Group. Dr Keith Erskine maintains the position of non-executive Director of Winn & Coales International Ltd.
These appointments are made with immediate effect.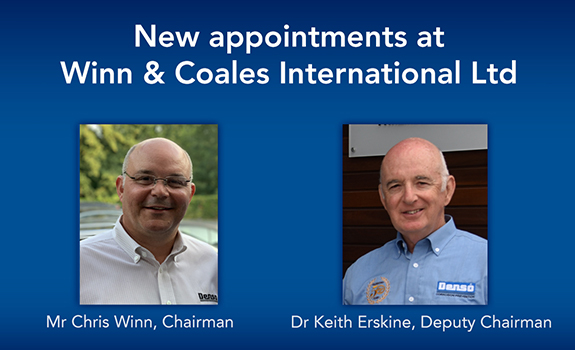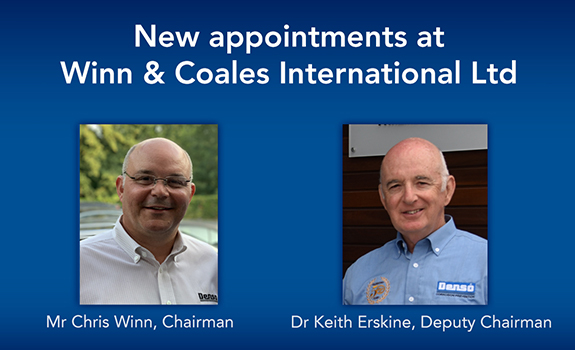 Denso USA Grand Openings
Denso North America, a wholly owned subsidiary of Winn & Coales International, hosted the grand opening of its new premises in Houston, TX in September 2019.
The new 110,000 ft2 facility, the largest operated by Winn & Coales globally, will be the focal point of product development and manufacturing activities for Denso North America, featuring enlarged manufacturing capabilities, increased warehouse capacity, R&D and training facilities, plus room for future business growth. Denso's Protal™, Archco™ and SeaShield™ product lines are well-known and respected in the industry; the newly opened facilities will allow for further development and increased production capabilities of these products.
David Winn OBE, chairman of Winn & Coales International, was present at the grand opening ceremony. After a few words of perspective regarding the significance of the new premises, Mr. Winn and Denso North America's President, Lucian Williams, cut the ceremonial ribbon to officially open the building.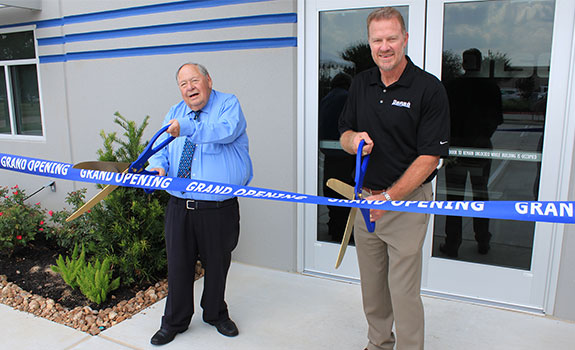 David Winn O.B.E. (left) and Lucian Williams (right) prepare to cut the grand opening ribbon.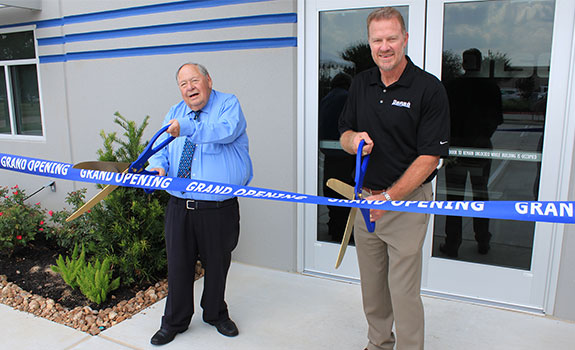 In Loving Memory of David Winn OBE
It is with profound sadness that we share the news that Company Chairman of Winn & Coales International Ltd, David Winn OBE, passed away on the 21st of September 2020.
David Winn, the grandson of founder Paul Winn, joined the company 55 years ago in 1965. He had a long and distinguished career at Winn & Coales, serving as Deputy Chairman from 1968-1991 and Managing Director from 1988-1995. When Frank Coales passed away in 1991, he became Chairman of the company and held this position for 29 years until his passing in September 2020.
During his time as Chairman of Winn & Coales International, the Group grew substantially with seven subsidiaries around the world and a network of dedicated distributors and agents. In the last decade, the Group won three Queen's Awards for Enterprise in International Trade, recognising its growth in world sales. These notable successes were achieved in 2010, 2015 and 2017.
David Winn had many wonderful and notable qualities, one that shone through was his charitable nature. He was awarded an OBE on the 12th of May, 1995 by His Royal Highness The Prince of Wales for being a Governor of West Norwood College for 24 years and for successful fund raising for Eastbourne College.
He was also Chairman of the Trustees of the National Missing Persons Helpline for many years. David Winn hosted a variety of fundraisers at his residence in Twickenham, London for The Missing Persons Helpline and contributed a great amount of his time and resources to the Charity.
One of his passions was for his old school, Eastbourne College. He served as College Governor from 1982-2015, College Vice-President from 2016-2020, Chairman of the OEA from 1980-2001, President of the OEA from 2002-2012, and President of the Eastbournian Society from 2012-2020. He remains one of the College's greatest benefactors and recently had a building on campus named after him in 2019. The Winn Building is a new, purpose-built facility featuring an array of state-of-the-art amenities.
David Winn had a large, joyful and generous personality with a fantastic sense of humour. He made the time for everyone in the company and enriched the lives of all who knew him. He was a truly remarkable man who leaves behind a great legacy; he leaves behind his much loved children and grandchildren; and he will be deeply missed by his colleagues, friends and family.
Winn & Coales International has only had three Chairman since it was established in 1883, quite remarkable for a company that has been trading for 137 years.  It remains a private, family owned company and the family are fully committed to ensuring his memory will live on through the business as they continue to follow his lead and take the company from strength to strength.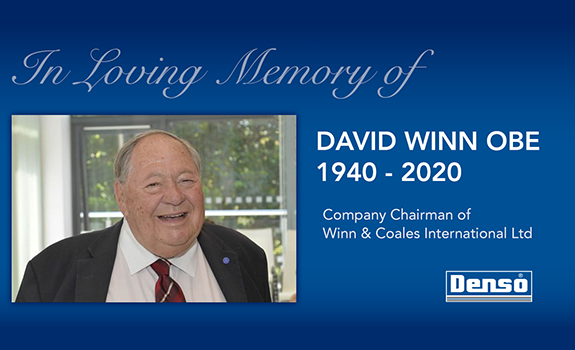 David Winn OBE 1940 - 2020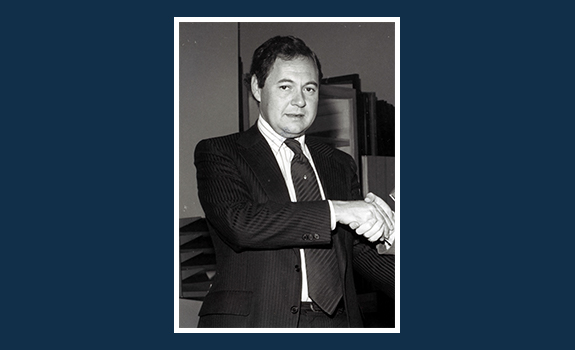 David Winn joined the Company in 1965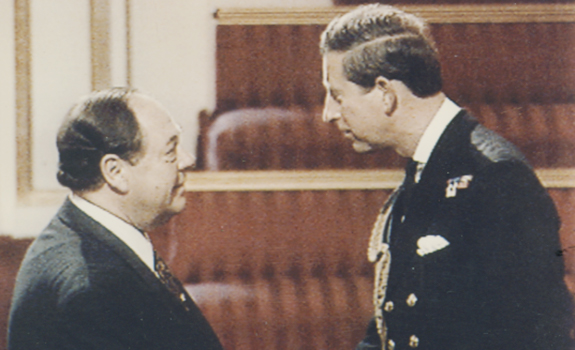 David Winn receiving his OBE from His Royal Highness The Prince of Wales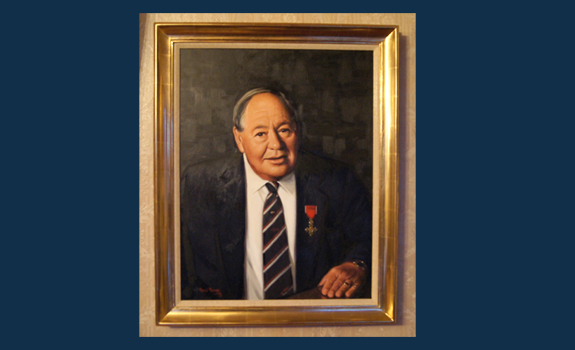 Portrait of David Winn OBE that hangs in the headquarters of Winn & Coales International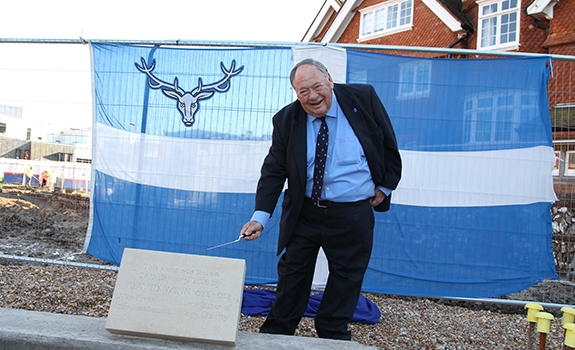 David Winn OBE receiving a special plaque from Eastbourne College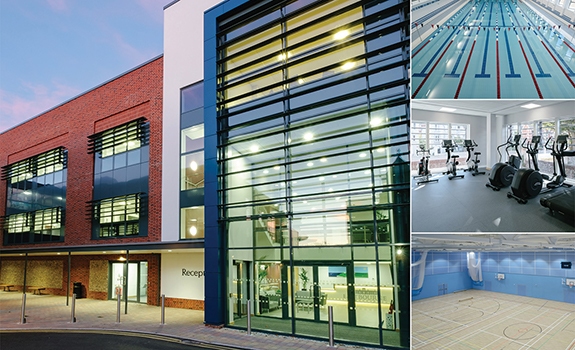 The Winn Building