CASE STUDY
Archco 453HT Lining Protects Waste Water Tank From Corrosive H2S
Industrial Coatings & Linings
>
South Texas Refinery – Waste Water Tank
Project Data
| | |
| --- | --- |
| Location | South Texas |
| Completion | 2016 |
| Project Type | Tank Lining |
| Products Used | Archco™ 400 / 453HT |
| Contractor or Applied By | BROCK |
Project Details
On a recent tank project in South Texas at a major refinery, the 400/453HT was selected as the coating of choice for this tank application. The tank holds refinery process water that contains high levels of H2S.
The 400/453HT was selected because system has low water permeation and vapor transmission and the 453HT has excellent chemical resistance to H2S.
The application called for a NACE 2 / SSPC-SP10 near white metal blast with an anchor profile of 3 to 5 mils dft. The Archco 400 was applied at an average of 5 mils dft, with the Archco 453HT at 25 to 30 mils dft. The total system was 30 to 35 mils DFT. The tank was 100% holiday tested to insure that it was pin-hole free prior to putting back in service.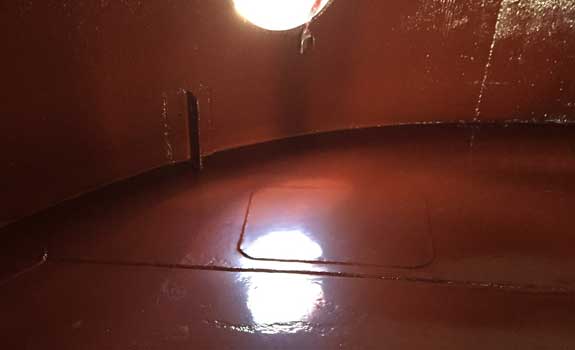 Archco™ 400 Primer applied to tank substrate.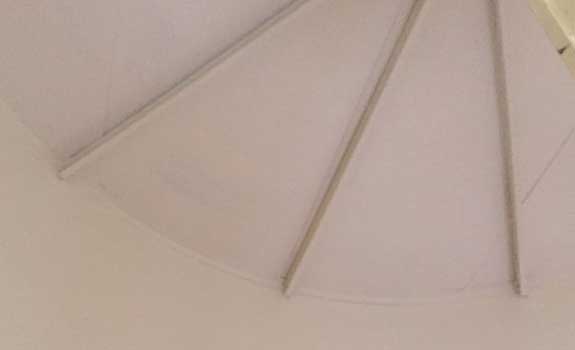 Archco™ 453HT applied to the tank roof at 30 mils DFT average.
Holiday testing the Arccho™ 453HT coating and confirming it was pin-hole free.