CASE STUDY
Prevent Ground Water Infiltration with Denso Petrolatum Tape Systems
Exposed Surface Coatings
>
Carleton Street SPS – Water Infiltration Protection
Project Data
| | |
| --- | --- |
| Location | Thorold, Niagara Region, Canada |
| Completion | 2017 |
| Project Type | Prevent Ground Water Infiltration |
| Products Used | Denso Hi-Tack Primer / Denso Hi-Tack Petrolatum Tape |
| Contractor or Applied By | Nielsen Tran Mechanical Contractors |
Project Details
Water infiltration into valve chambers, sanitary systems and even catch basins causes a litany of issues. Commonly referred to as I&I (Inflow and Infiltration), it results in erosion of concrete structures, loss of road material and subsequent pot holes, ground water being treated at pollution control plants and, as was the concern in this case, premature failure of appurtenances due to hastened corrosion. When installing a 9′ x 11′ valve chamber in Thorold, Ontario, Niagara Region turned to Denso for a permanent and proven water proofing solution. Traditionally used only on concrete joints to prevent infiltration, Denso Petrolatum Tape was called to be used on the entirety of the structure due to the high water table. After brief training by Denso representatives, the contractor applied a thin uniform coating of Denso Hi-Tack Primer before wrapping the entire exterior of the chamber horizontally with 12″ Denso Hi-Tack Tape. The tape remains flexible and so will continue to prevent water infiltration even in the event that the concrete cracks. Additionally, as there is no curing or drying required, the structure was backfilled immediately. On smaller structures, Denso LT Petrolatum Tape is commonly used to prevent infiltration, heaving and potholes on both sanitary chambers and catch basins. For more information or demonstration contact Denso North America.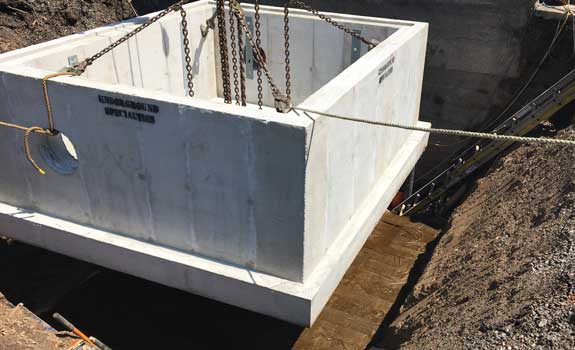 Chamber being set on pre-laid Hi-Tack Tape strips for waterproofing of the base.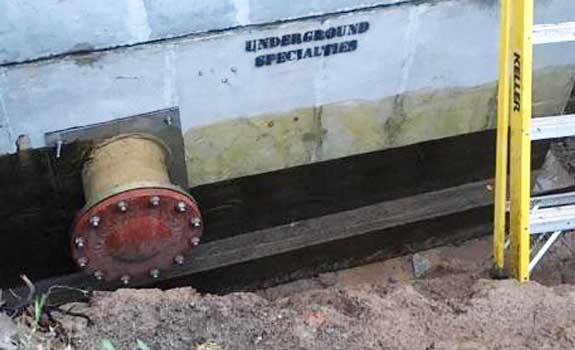 Denso Hi-Tack Paste and Tape is applied from the bottom up.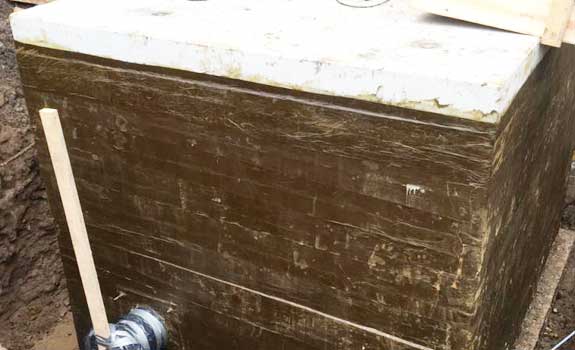 Hi-Tack Paste and Tape applied to the entirety of the structure to prevent water ingress and infiltration.