CASE STUDY
Denso Re-Instatement Tape™ Used in Asphalt Patching to Help Prevent Disbondment
Sealing & Waterproofing
>
City of Barrie- Proactive Road Joint Sealing
Project Data
| | |
| --- | --- |
| Location | City of Barrie, Ontario |
| Completion | Installed 2007, Evaluated 2017 |
| Project Type | Asphalt Patching |
| Products Used | Denso Re-instatement Tape |
| Contractor or Applied By | N/A |
Project Details
For over 15 years, the City of Barrie has employed Denso® Reinstatement Tape when completing utility cuts.
Concerned with disbondment of asphalt cold joints, the road supervisors started having workers install Denso Reinstatement Tape on the internal perimeter of utility cuts after base asphalt and prior to top lift installation.
Over a decade of freeze and thaw cycles, the joints pictured here have stayed intact. Dunlop Street, a very busy street that runs the length of downtown Barrie, has seen it's share of traffic, construction and infrastructure repair and still, the joints protected with Denso Reinstatement Tape remain closed, water tight and without cracks.
By utilizing this proactive approach, municipalities like Barrie enjoy the immediate benefit of sealed joints without returning to router and seal and also considerable savings over the years from the lack of need for crack sealing.
Denso Re-instatement Tape is a modified polymer bitumen strip which will compress and rebound keeping water out of joints where asphalt meets asphalt, steel and concrete.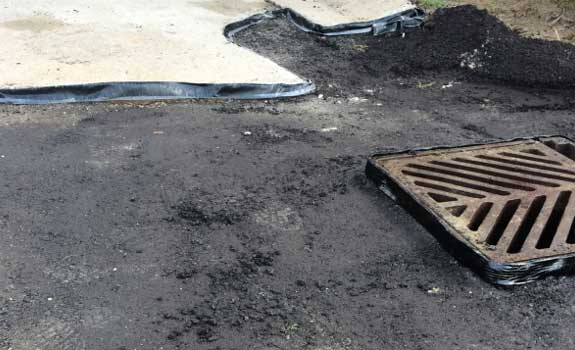 Applied in minutes to minimally prepared surfaces.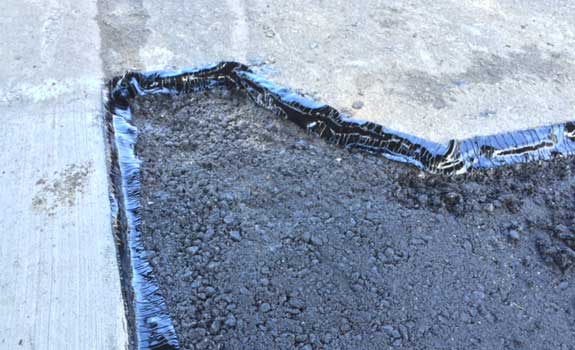 The Re-instatement Tape contours irregular shaped joints and is applied to asphalt, steel and concrete.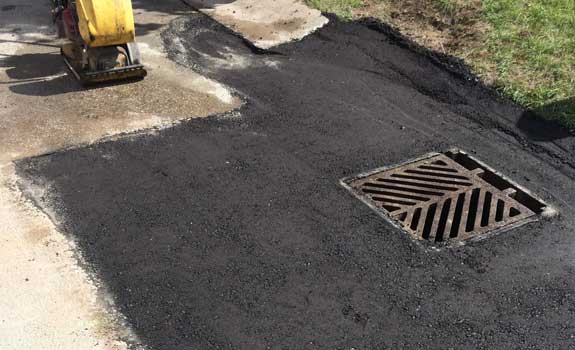 The joint is now protected from damage by water and ice for decades to come.