CASE STUDY
Denso Canada Protects Norther Ontario's Water Pipelines
Exposed Surface Coatings
>
Northern Ontario – Water Pipeline Protection
Project Data
Location
Ontario, Canada
Completion
2014
Project Type
Water Pipeline and Valve Protection
Products Used
Denso LT Tape / Denso Profiling
Mastic / Denso Paste
Contractor or Applied By
N/A
Project Details
Recently, the City of Sault Ste. Marie, Ontario, located approximately 700km north/west of Toronto, was involved in the replacement of a number of sections of water main throughout the City's water distribution system. This work also involved the installation of several large diameter valves along various sections of the main.
The City's Waterworks Engineering Department wanted to make sure that these newly installed valves were well protected from corrosion and specified the Denso Petrolatum Tape System to do just that. The new valves and accompanying pipe sections were coated with Denso Paste, profiled with Denso Profiling Mastic and then wrapped with Denso LT Tape above grade and then the assemblies were lowered down and connected in the trench.
This long-term approach to corrosion prevention using the Denso Petrolatum System insures that the City of Sault Ste. Marie's Water Distribution System stays protected for many years to come.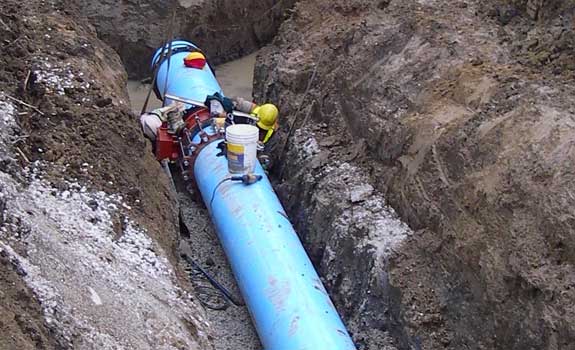 Valves being prepped prior to the Denso Petrolatum Tape System applied.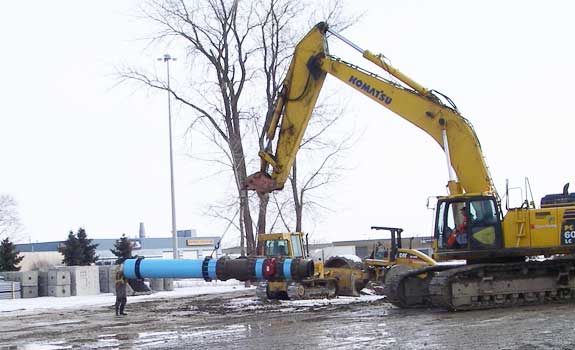 Water pipelines, with Denso LT Tape, being transferred.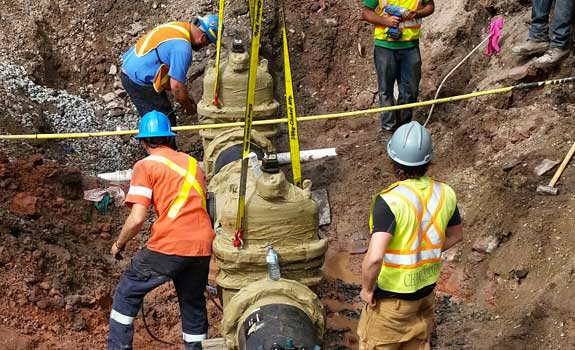 New water valves being protected by Denso LT Tape.