SeaShield Series FX-70
The SeaShield Series FX-70® features custom-made tongue-and-groove seamed fiberglass jackets that provide a corrosion-resistant protective shell for the life of the repair. High-strength, water-insensitive repair grouts and mortars are used to strengthen and protect damaged piles. These products displace existing water and can be easily pumped, tremied or poured into the SeaShield FX-70 jacket even while it is submerged in water.
Uses
Bridge columns
Piers, docks and wharfs
Water and wastewater facilities
Port infrastructure
Marine structures
New construction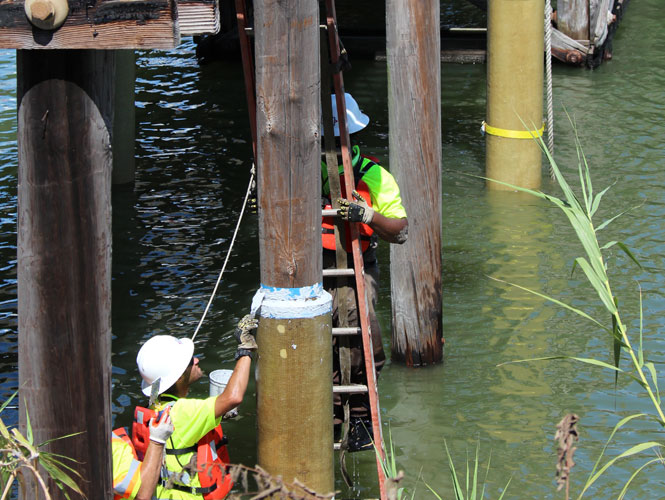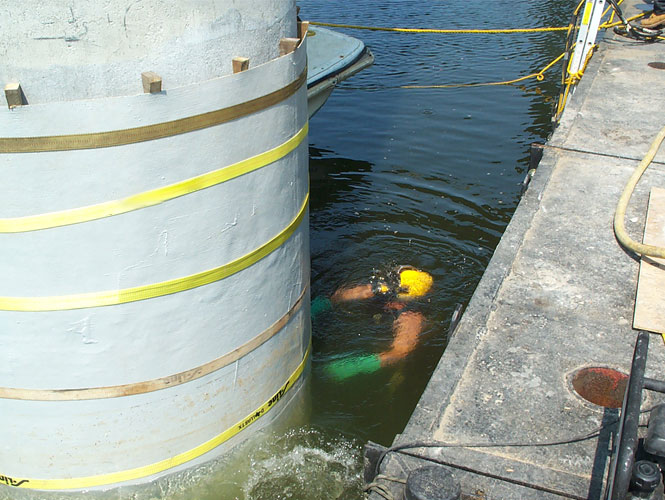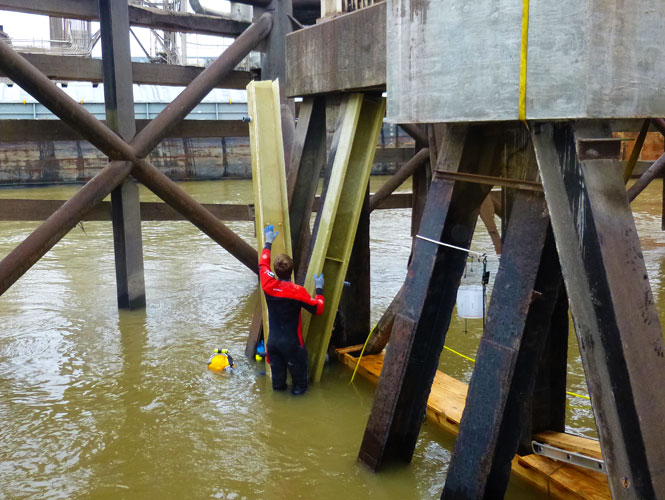 The SeaShield Series FX-70 pile repair and protection system was the first in-place repair solution for damaged concrete, steel and wood piles when it debuted in 1970, and many of those first repairs remain in service today. By eliminating the need to dewater the site or build cofferdams, the FX-70 system drastically reduces the overall expense and loss-of-use cost as the structure can generally remain in service while the repair is executed.
Request Safety Data Sheets (SDS)
Economically repair damage in place — no need for costly cofferdams or dewatering
High-strength, water-insensitive materials bond well to concrete, timber and steel pilings
Structure can generally remain in service while the repair is executed
Protective system prevents corrosion, deterioration, weathering and erosion
Accommodates piles of various shapes and sizes
No need for heavy-lifting equipment
System is low-maintenance following repair
Safe for use in marine-life habitats
Easily blends with existing structure