CASE STUDY
Protal 7125 Repair Cartridges Provide Pipeline Holiday Repairs
Buried Pipeline
>
Rex Pipelines – Pipeline Holiday Repair
Project Data
| | |
| --- | --- |
| Location | Colorado |
| Completion | 2009 |
| Project Type | Pipeline Holiday Repair |
| Products Used | Protal™ 7125 Repair Cartridge |
| Contractor or Applied By | N/A |
Project Details
Whether performing repairs while lowering in a pipeline or in a coating plant, the Protal 7125 Repair Cartridge is the product of choice due to the fast cure time.
On the REX pipeline project, the Protal 7125 (825ml) Repair Cartridge was chosen to repair holidays in the FBE coated pipe. The Protal 7125 is designed as a fast cure, low temperature pipeline coating, however when used to repair small areas (up to 36 sq. inches) on pipelines up to 150°F, it can achieve a full cure in less than 6 minutes. This fast cure time allows the construction crews to continue their work at a faster pace.
The Protal 7125 exhibits excellent adhesion to FBE coatings as well as our Protal 7200 and other coatings. This along with the fast cure time gives us a major advantage over the other epoxy repair coatings on the market. On this project as well as many others the Protal 7125 has allowed the backfilling process to continue without any unnecessary delays.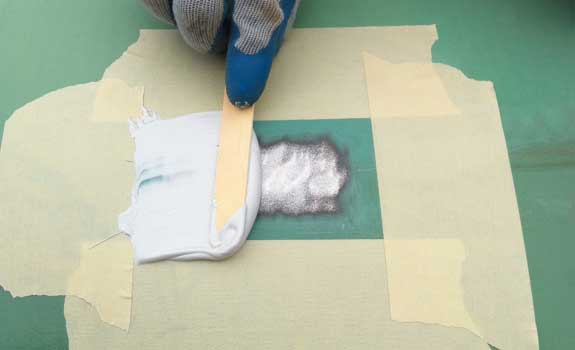 Application of Protal™ 7125 for holiday repair of FBE.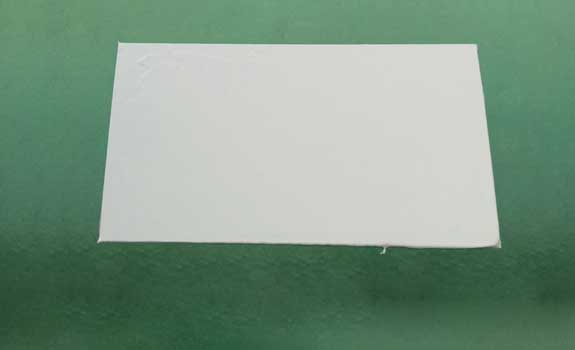 Completed repair with masking tape removed.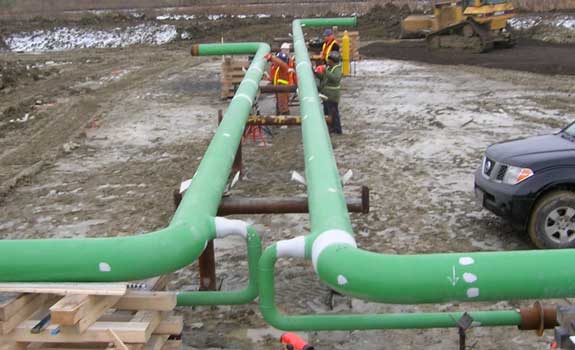 Holidays FBE pipe repaired with Protal 7125.