CASE STUDY
Tank Refinery Lining Uses Heat Resistance Archco 476 for Corrosion Prevention
Industrial Coatings & Linings
>
South Texas Oil Refinery – Refinery Lining Protection
Project Data
| | |
| --- | --- |
| Location | South Texas |
| Completion | 2016 |
| Project Type | Tank Lining System |
| Products Used | Archco™ 400 / Archco™ 476 |
| Contractor or Applied By | Maintenance Personnel |
Project Details
A major oil refinery in south Texas was looking for a lining system that would extend the life of the lining for 20 years to meet the API requirements. They were looking for a lining system that would have good heat resistance, chemical resistance to multiple petrochemical products and that could be applied at higher milage. The main challenge in doing linings at a refinery is that the majority of the tanks were built 30 plus years ago. A lot of these tanks do not have linings in them, or the lining has failed many years ago. The owner is faced with a decision to replace the bottom or find a high build lining that will hold up for another 20 years. A key to success with any lining is good surface preparation and a good wetting primer. The Archco 400 is an epoxy primer/sealer that will penetrate and wet the heavily pitted floor, providing an excellent foundation to receive the finish coat of 476. The 476 is an epoxy phenolic-novolac, which will provide the heat resistance and chemical resistance and will fill in the heavy pitting that is usually found on old tank bottoms. The 476 can be applied in one coat up to 35 to 40 mils dft. It can be applied single leg or plural. Another key feature of this product is that if the floor is severely pitted, the 476F can be applied to help reinforce the floor for the next 20 years.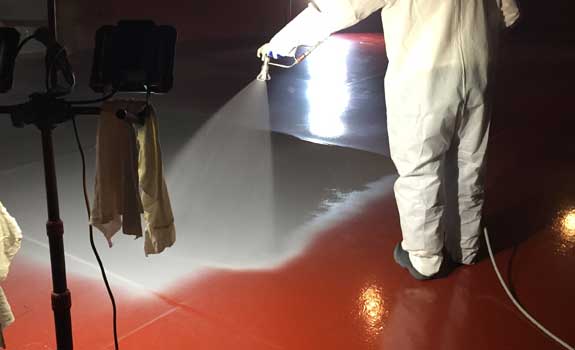 Archco™ 476 being sprayed applied over Archco™ 400.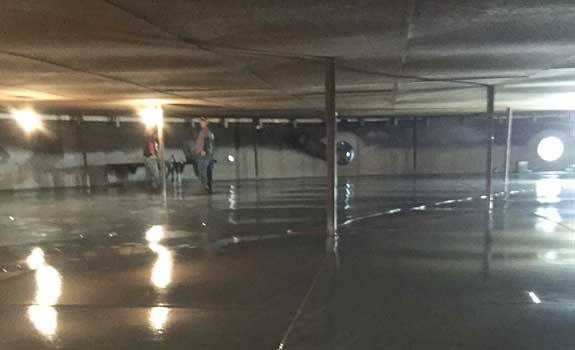 Archco™ 476 is high temperature internal epoxy phenolic-novolac lining for tanks and pipes.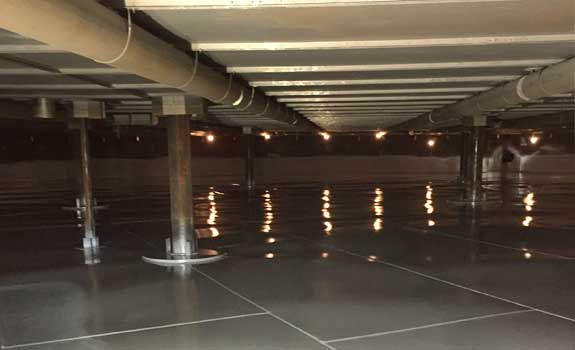 Fully cured Archco™ 476 is an excellent coating for crude, gasoline and other pipeline commodities.