SeaShield Series 100™
A medium-duty, multi-layered system, featuring a durable HDPE outer jacket secured with a strapping system, for the protection of concrete, timber and steel piles that are round, square, hexagonal or H-piles.
Uses
Wharf Piles
Riser Pipes
Terminal Piles
Jetty Piles
Dock Piles
Support Members, Bracing and Brackets
Exposed Piping in Splash and Intertidal Zones
Piles of Most Any Shape and More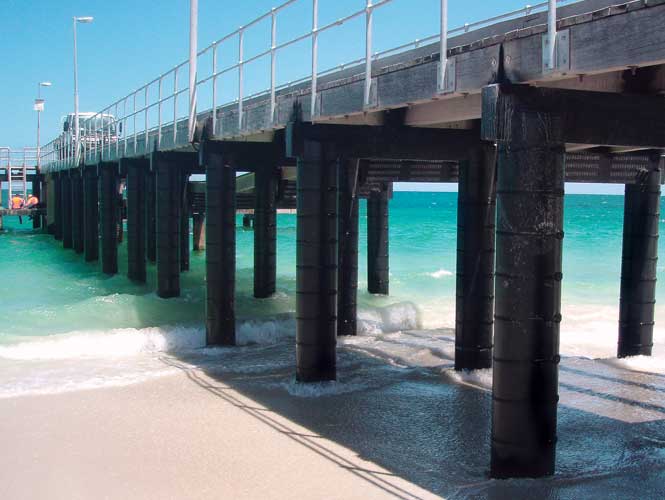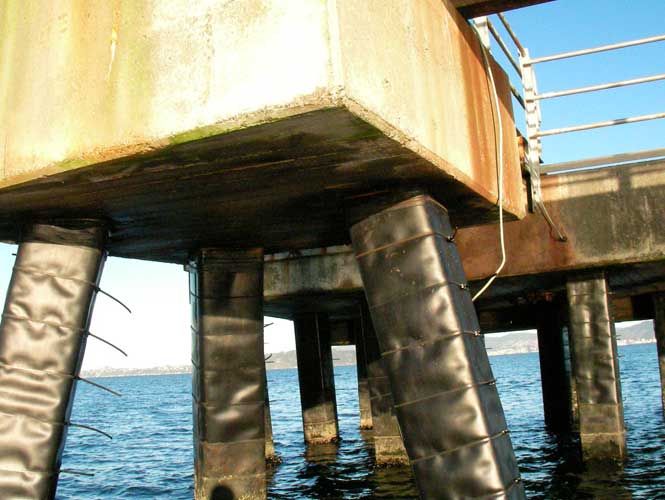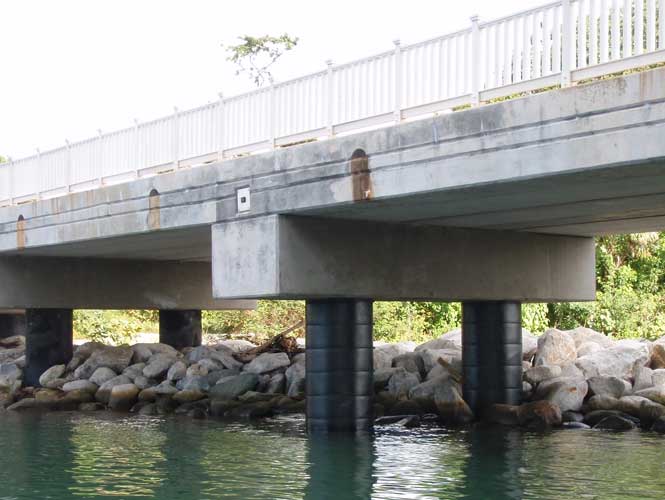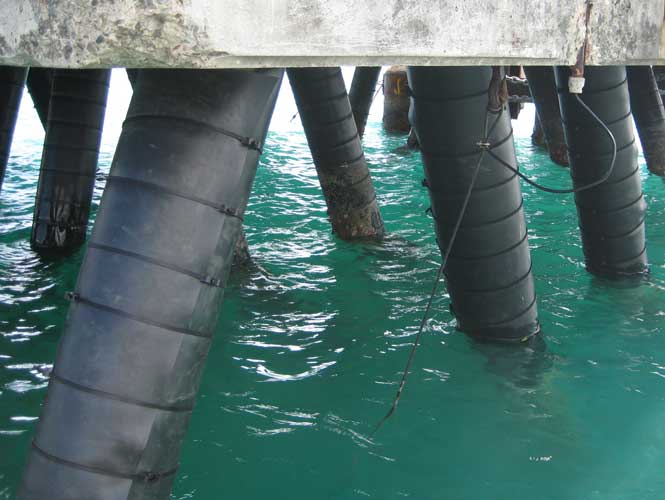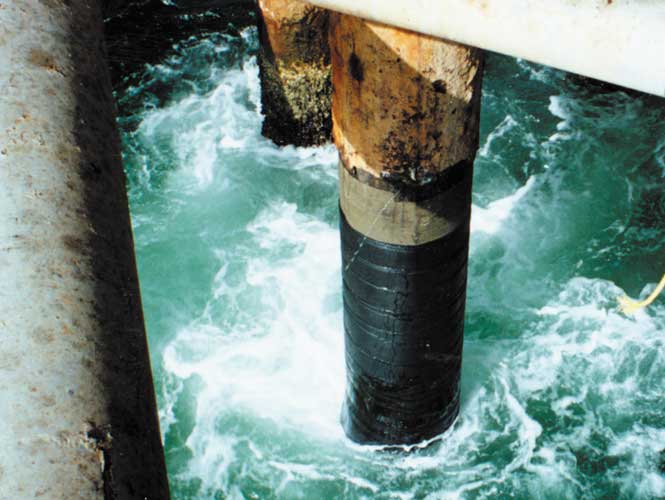 SeaShield Series 100 System provides splash zone protection for steel, concrete and wood structures. The system is ideal for environments where conditions are too severe for paint systems, epoxies and other conventional forms of protection. The SeaShield Series 100 encapsulates wharf piles, riser pipes and exposed piping in splash and intertidal zones. It accommodates piles with cylindrical and H-Pile configurations, as well as support members, bracing, brackets and other irregular surfaces.
< Back To SeaShield Marine Systems Page
Request Safety Data Sheets (SDS)
Minimal surface preparation required (no abrasive blasting)
Fast and easy installation
Can be applied underwater
Proven over 90 years of history of corrosion protection with Denso Petrolatum Tapes
One piece jackets
High impact resistance in aggressive environments
UV resistant