SeaShield Series 70™
A two component system of petrolatum tape and fiberglass outerwrap to protect timber, steel & concrete piles.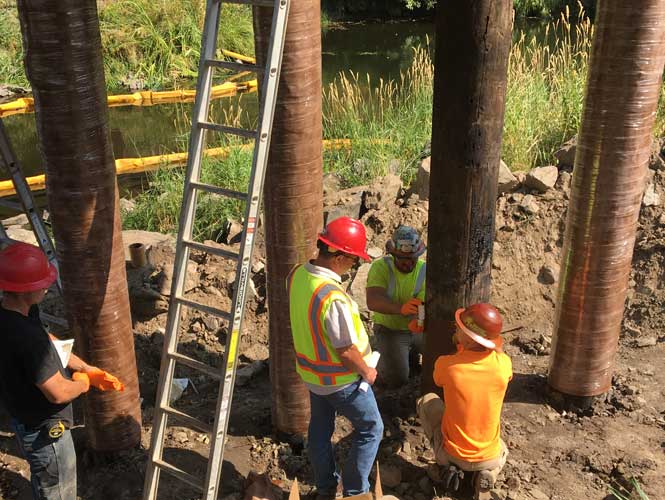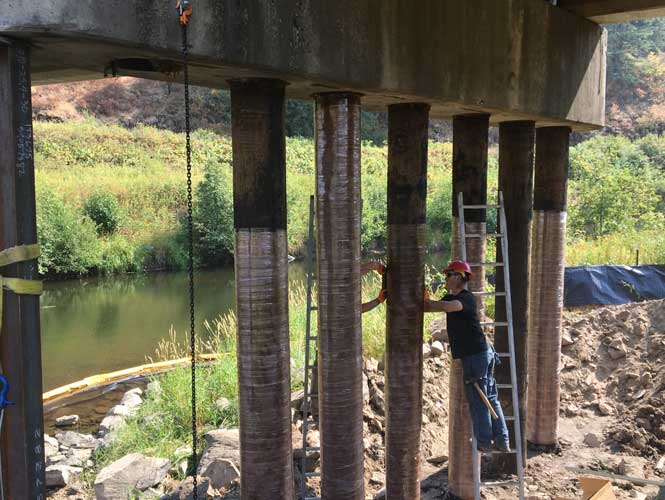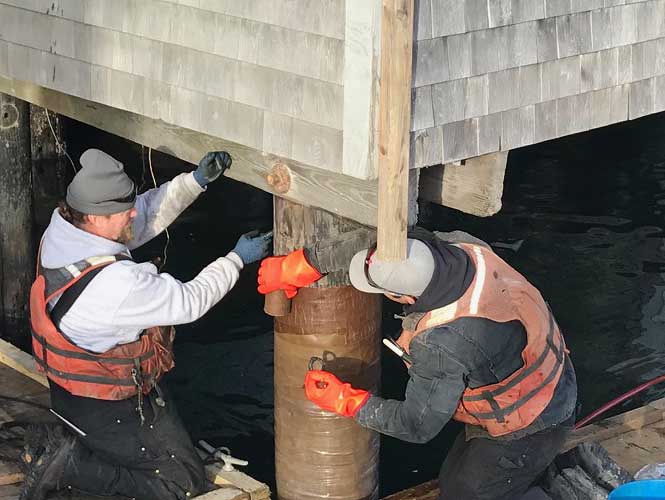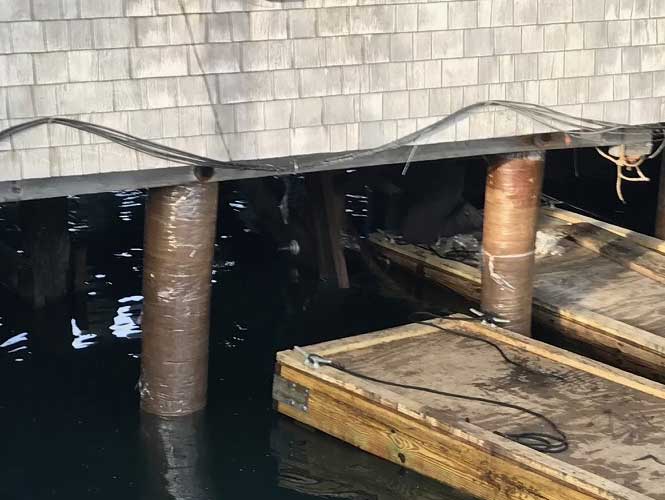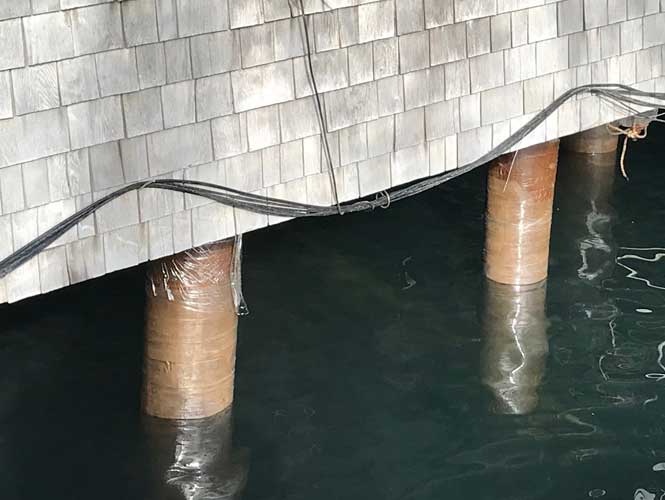 Durable fiberglass wrap system for timber, steel & concrete piles. The SeaShield Series 70 system conforms to piles and bracing better than other systems, while providing a strong outer layer that is less vulnerable to damage and corrosion. This system is ideal for environments where conditions are too severe for paint systems, epoxies and other conventional forms of protection.
< Back To SeaShield Marine Systems Page
Request Safety Data Sheets (SDS)
Prevents corrosion and infestation of marine borers
Can accommodate irregular shaped piles and bracing
Provides abrasion and puncture resistance in aggressive coastal environments
Simple design allows for easy installation
Adds years of service life to piles
Long, maintenance-free service life
Proven 90 year history of corrosion protection and sealing out oxygen
Minimal surface preparation
Can be applied underwater
Suitable for use in marine splash zone areas
Can't find what you are looking for?
If you can't find the information you require, need help understanding anything you may have read, or have a general query regarding our products and services, contact us today and one of our representatives will be in touch to help you with your query.